Since 1969, we carry responsibly and reliably the merchandise of our customers and partners, to and from Crete. Every day, we continue with perseverance and lasting desire to improve the quality of our services.
The components of our distinguished course are the experienced and specialized staff, the constantly upgraded infrastructure, the modern facilities and the renewed fleet, combined with the family tradition, "meraki" and passion that distinguishes us.
As a strategic partner, you will benefit from the excellent co-operation conditions and personal service from the specially trained Customer Service team. Our experienced executives are always available to provide you with instant updates to your every query and to offer tailor-made solutions based on your requirements and needs.
The best reward for all this effort is the trust that our customers and partners surround us with.
60
+
60+ PRIVATELY-OWNED VEHICLES|
WE FOLLOW THREE BASIC PRINCIPALS
Customer satisfaction is our top priority
Our greatest investment is our people
We are committed to providing high quality services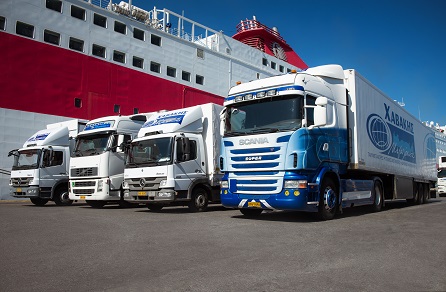 Our experience extends to
the following categories of goods:
Food & Beverage
Clothing & Footwear
Appliances
Electronics
Household goods
Industrial products
Cosmetics
Pharmaceuticals
Vegetables
Tobacco